Every week I select a few new releases to discuss in this spot. This one was kind of frustrating. Most of the new releases on my radar this week most were not compelling enough to recommend or hard to find but the ones I did enjoy were fantastic. This week we have one the best DJs ever's newest release over a decade in the making, a debut from supergroup of musical geniuses, a pleasant poppy guitar driven group's sophomore release and a post-punk staple's attempt to capture another angle of the genre.
So without further ado, here we go.
Here is the playlist
Recommended Listening:
Cut Chemist - Die Cut
So I screwed up and missed this last week, a wrong I will right this week because I'm fairly sure like 3 people read this and they won't mind. Arguably the greatest DJ of all time is back with his first release in 12 years. With his release of The Audience is Listening, Lucas Macfadden, otherwise known as Cut Chemist, dominated space in my headphones in 2006 like no other DJ before or since. I pored over every single tight cut and syncopated beat in wonder, amazed at how this musical wizard was able to bend the sounds of vinyl to his will. Every sample seemed skillfully placed with extreme care but knowing his skill it also seemed entirely possible it could've been done in one take.
Die Cut is the next evolution of Cut Chemist. In his own words "It's about honoring what I've done in the past and moving forward with something new". If you are a big fan like I was of his first solo release you will be in for a surprise. This album is not the continuous playthrough almost set-like style of TAIL. Rather than resting on his laurels, Cut brought in a dream team of artists he has wanted to work with and familiar faces. Theses features include two time bandmate Chali 2na, Hymnal, Deantoni Parks, Biz Markie and more. Using this new approach Cut Chemist arranged songs that feature these artists at the best of their abilities and still manages to keep a cohesive feel using the various themes he is known for. This album came after some awful events occured in Macfadden's life including the loss of his father and as he mentions in this Billboard interview, that seemed to influence this album more anything else. He even steps out from behind the turntables on the track Plain Jane and played his father's own Martin guitar. Myka 9 is featured not only for his talents but also because he happened to be their favorite MC.
For this album, more so than his previous non group work, he crafted tracks that can live and be enjoyed on their own. Work My Mind for instance is a certified banger. Fear not Cut Chemist fans you have not been forgotten, still present are the cleanest cuts you'll ever hear including a few call backs to his previous album. On this album however those cuts are used to help raise the tracks rather than be the focal point. Not to take a cheapshot but this album is the antithesis of something like a DJ Khaled album. There are no basic songs that could be made in a closet studio and rely on big names to achieve popularity. The craftsmanship Cut exemplifies is unrivaled and I love that he is still trying to push himself forward and become better. I wasn't expecting this album to be what it was but as I started to listen I couldn't help but fall in love with him again.
August Greene - self titled
August Greene came together when long time friends Common and producers Karriem Riggins and Robert Glasper, who happen to be a pianist and drummer respectively, collaborated for Ava DuVernay's documentary 13th. This might be the first a group is formed after having already won an Emmy award. Furthermore between the three of them they have five Grammys, one Oscar and one Phrenology by the Roots. The amount of talent in this supergroup is mind boggling.
Common kicks off this this album stating "As we go into the well of the black pool of genius..." This isn't just a brag, it's about the best way and most truthful way it could have been kicked off. Song after song chill, jazzy tunes driven by Common's always pertinent lyrics and musicians who are true masters of their craft will hashtag bless your eardrums. There isn't all that much I can say about this beyond that because it speaks for itself. Common is at the top of his game here and the equally as talented Riggins and Glasper are as impressive in not only their skill but their ability to play together like they've never known anything else. At its core the self titled release is a simple album, just a three piece group with some features including Brandy, but that simplicity is what makes it beautiful. If you are a fan of Common, the Roots or just good conscientious hip-hop this album is an absolute must listen and will be on repeat. Common's most recent release Black America Again kind of came and went without much fanfare even from his fans who have listen to and loved him for a while now. The studio and production experience between the three ensure that will not be the case with this, I can not say enough good things about it.
My one complaint is they decided to give Amazon exclusive rights to stream this. An oversight I can only hope is temporary because I think everyone should listen to it and who the hell wants to listen to it there? If/once that is resolved I will add it to the playlist but until then it can be found at the link at the end of this piece.
Gengahr - Where Wildness Grows
This one was the diamond in the rough week I had to wade through 4-5 hours of mediocre to bad generic rock and metal to get to it but that just made it all the more worth it. If you are wondering, yes their name is a play on the ghost type Pokemon. Having missed their first release I was unaware of how critically acclaimed they were but now it is not hard to see why.
I liked of a lot of things about this album. They have a airy sound that reminds me of some of Foster the People's early catalog particularly once Felix Bushe's reverb ridden falsetto is added to the mix. If you are as unfamiliar with them as I was. I would describe their sound as a great indie band passed through a magical outboard device with one knob, dreamy. The lone sound that comes through clear is the bands lead guitarist, John Victor, who is the primary driving force of most of their songs. It would be easy for these opposing sounds to conflict and bury one another however the album is mixed well, which allows them to they play off each other.
One thing that does hold this album back is it falls into the trap that many have over recent years, it is too long. Unnecessarily long. I think I've complained about this here before so I'll keep it short; producers need to know when songs should be cut from an album to benefit the whole. Not every song needs to be recorded and not every recorded song needs to go on an album, that's what b-sides and singles are for. Songs like Carrion and Burning Air, whose slightly harder sound is meant to break up the monotony of their continuous sound, would do better by not existing on it. This would allow the listener to enjoy it for what it is and move on. Alternatively if they preferred to demonstrate their diversity, remove some of the more aforementioned repetitive sounding dreamy songs.
Overall I really enjoyed listening to this and the final two tracks really drove home everything good about it.
Swing and a miss: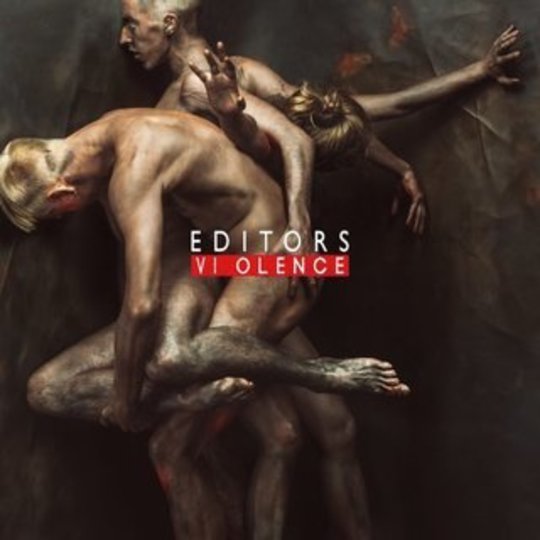 Editors - Violence
This band has drawn comparisons to seemingly everyone from Interpol to U2(this one I don't understand). The reason for the seemingly diverging comparisons is they have an ability to make songs in the vein of all these comparisons separately. Papillon has New Order written all over it, Ocean of Night Joy Division and Munich Interpol. The commonality to all these styles and songs is lead singer Tom Smith's dark baritone vocals. While he hasn't and may never have reach the iconic level of Morissey or Ian Curtis he is definitely only one tier lower.
On Violence, we hear less of pre established sound than in previous efforts. For this record Editors captured two types sound; one more rock than ever and the other more electro. These new styles give their breed of Post-Punk an arena like feel. It's almost New Divisionesque, the problem is there is only one New Division. The songs Cold and Darkness at the Door are the best examples of the electric sound mentioned before while Hallelujah (So Low) is the rock one. Only about a third of the album is the dreary tone typically expected of the genre and that doesn't occur until the final three tracks.
While this album is not objectively bad it was not really that appealing, at least at first listen. As I work on my fourth/fifth while writing this I will admit liking it more. This begs the question however, is it actually good or am I just looking for it to be? If I had any critiques it would be changing the track order to make these newer sounds a little less unfamiliar. It's worth a listen I think but again just not my taste, so far. If you enjoy this even a little though, I definitely recommend checking out their catalog
Extra:
To further make amends for missing Die Cut's release week here is a snippet of * The Audience is Listening* in which Cut Chemist portrays a phone conversation by only cutting records, unreal.
*As promised here is August Greene until it is available on a real streaming service