Every week I will select a few new releases to discuss in this spot. This week we have music from all over the world, a famous British producer's newest project, a exceptional folk singer from New Zealand, a American screamo's band return to form after years of subpar releases, and a Canadian indie pop artists' socialist propaganda.
So without further ado, here we go.
Here is the playlist
Recommended Listening:
Everything is Recorded - Self Titled by Richard Russell
You may not think you know who Richard Russell is but you're probably wrong. Let me save you the Google search, the cliff notes are he founded XL Recordings. The label has released music from acts such as The White Stripes, M.I.A., Thom Yorke, and Adele. He's kind of a big deal. He has been in and out of music projects with other artists and producers but recently has been primarily focusing on producing other's music. Everything is Record is the first album of his newest venture and with the studio experience he has one would expect this album to be incredible. Long story short: it is.
This album really resonated with me a lot, particularly the repeating monologue of loneliness, the truth in that statement is honest and vulnerable like much of the music throughout this self titled debut. The candid softness of the opening track Close But Not Quite drew me in right away,setting such I high expectations I wasn't sure the rest could live up to. So I kept waiting to to be let down but never was. The diversity in musical styles and subtle complexity throughout this album will have me coming back for a while and I'm sure I still won't be able to find all its intricacies. Show Love is the first track I heard preparing to write up this album this week and it's my favorite track. Show Love has the same feature artist, Sampha, as Close But Not Quite and this makes it the perfect example of the genius of Richard Russell. I had never heard him speak of his theory or techniques on production going into this record but listening to it I was continually amazed at how he seemed to find this perfect balance of featuring the guest artist and his own compositions. Neither element is ever lost or drowned out by the other, over a full length album this kind of witchcraft is a rarity today.
When I read more about Russell prior to writing this I found the following quote: "You definitely don't want the production to get in the way,because then you're not doing the job properly.A lot of music now is overproduced, maybe because the vocalists aren't special enough. I'm a bit of a minimalist." A man after my own heart. Reading that the reason for the quality of Everything is Recorded became clear, Richard has years of experience making music and he seemed to pour everything he had into it. The album's theme of dealing with negative feelings told through thoughtfully crafted music is what will stuck out tome about this. The way the album keeps coming back to this theme also helps to keep it a cohesive album rather than a mix mash of songs that happened to be produced by the same person. At a time when I have been getting disenfranchised by a lot of music, primarily because of its production, this album is the latest in the last month that has me thinking it might not be all bad.
U.S. Girls - A Poem Unlimited
I hadn't heard anything from Meghan Remy, the woman behind U.S. Girls, prior to this release but listening to some of the singles from In a Poem Unlimited were enough to convince me to add it this week. The album is an eclectic combo of musical styles with haunting indie vocals that sometimes verge toward surf rock, very reminiscent of April March. It's lyrical content is sincere and personal. She sings about the trials and tribulations of women, her own past abusive relationship and some controversial political views. There is a track that vaguely denounces one of the best Presidents the U.S. has ever seen and another that boldly states "no one needs to make a profit." I went back and listened to some of the other stuff U.S. Girls has released and where she has come from as an artist is truly astonishing. Not to be harsh but her first releases were little more than noise set to omnious distorted tones I was not a fan of even one aspect of it. She never stopped putting out music though and with a little help from her now husband Slim Twig she has expanded beyond her comfort zones and is making some great stuff. Her last release Half Free was met with much critical acclaim and being that* A Poem Unlimited* is much better than even that I assume the same will be true about it when all is said and done. If you like indie electric pop take a listen, in particular I liked Rosebud and Pearly Gates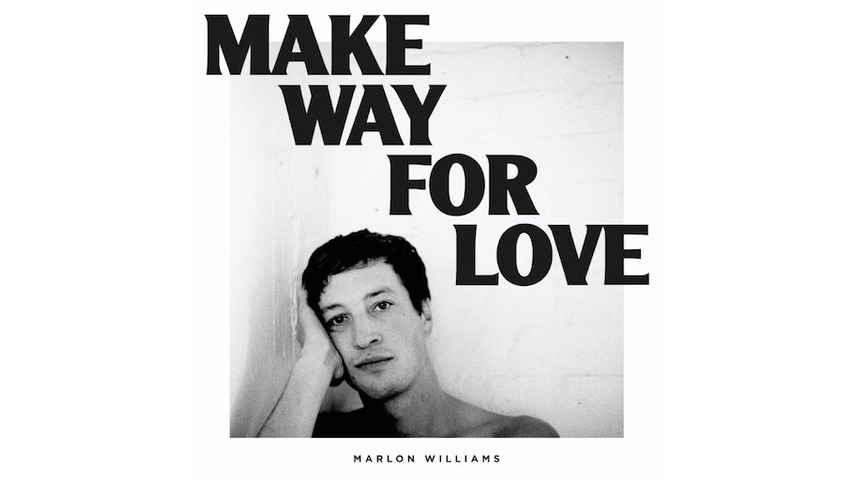 Marlon Williams - Make Way for Love
A lot of the more recent folk music that has been released seems to be record labels trying to cash in on trends and many of the bigger acts dont have much of their own personality. The same also be could be said of country for the last twenty or so years. Enter Marlon Williams toeing a line between the genres with a unique voice that was made to sing in this style. When I listen to him I hear tones of Roy Orbinson and Chris Issak. Combined with the somber, dreamy style of music he plays, it mostly fits with the "sad bastard" musical vein but songs like What's Chasing You and Party Boy show he can branch out and play around with other styles of music successfully as well. Make Way for Love may suffer from the too long disease most releases of recent memory do because there was a moment or two where I would space out and forget I was listening to something on the later tracks. This flaw is minimized however, with songs like Nobody Gets What They Want Anymore and the title track Make Way for Love closing it out strong. The latter works almost like an end credits song with its inherit tone of finality. This is a good album for what it is; no one is going to rock out to it and he may not be an artist with a die-hard Stan level of fanbase but he's a pretty great artist and this album is a good listen. The length, or lack thereof, of this write up is not in anyway indicative of how much I enjoyed Make Way for Love but like his music it's probably better that I keep it simple.
8-O:
Senses Fail - If There is Light, it Will Find You
When I saw this album coming up I was kind of dreading it. Senses Fail lost their appeal to me a long time ago. At first it was just indifference to the mediocrity of Life Is Not a Waiting Room after the already disappointing Still Searching but their more recent bland metalish sound was just not something I wanted to invest any time in. Perhaps better than any band I can think of, Senses Fail is a perfect example of how a producer can influence a band's whole sound for better and worse. Being just some A-hole writing on the internet I will never be sure if they were trying to experiment with different sounds on those recent albums or if they fell subject to their varying producers influences but since Let It Enfold You something seemed to be missing.
To my surprise I did enjoy this record quite a bit. I'm not sure they found all of their groove back on this release but this is the best stuff they have put out in over a decade. Reading about the new album, I learned that they were trying to recreate their sound from their early recordings and the whole album was written by sole surviving member, Buddy Nielson. The one major criticism I have is I wish they had kept the high pitched tones of their guitars. Those tones always set them apart and getting away from them was initially the beginning of their downfall. If There is Light, it Will Find You is the next in a line of albums that I've been referring to as adult emo. Lately bands I grew up with seem to be coming out with albums that detail the turmoil that comes with age and parenthood. Adulthood angst is real, stupid, but real. I listen to music sometimes to just relate and release dumb emotions and albums like this are perfect for that. It is objectively only ok in terms of music and recording quality but nothing in this genre has ever been groundbreaking so this fits right in with the rest. If you used to like their music or screamo in general give this one a shot if nothing else the trip down memory lane is worth it.
Bonus:
Check out this deconstructed video of Everything is Recorded.