This year player's weekend really snuck up. Probably because a seemingly smaller and smaller amount of people care about baseball or maybe it's because this is only the second time the new annual tradition is taking place. MLB barely announcing anything related to it untill about two weeks ago sure didn't help things much[1]. Here is our write up about the first annual player's weekend last year where we went in depth on the weekend, some meaningful stories behind it and how it differs from baseball's usual stiff ceremonies. We called it the best weekend to watch baseball and this year is shaping up to surprisingly be as fun.
Prior to the season, many of the smartest minds in and around baseball thought that most playoff races would be over by now with possibly only the wildcard in the balance. Baseball is never that cut and dry. Well, sometimes it is. Other times though it's not and that's when it starts to get awesome. As the season is dwindling teams are starting to fade and surge, races are heating up and all of this will be on display while players get to showcase a little more of their personalities. In the National League, four and half games separate six teams for three spots in October, two of which only guarantee one playoff game. In the A.L. the unpredictable underdog Oakland A's have caught the World Champion Houston Astros as they try to remain in the hunt for the division title in order to avoid having to play the dreaded Pinstriped Empire in New York in a one game playoff. Also Mike Trout, who will be known as the greatest player to ever live, is back after missing 3 weeks looking to reclaim his WAR leaderboard crown.
We polled the writers at The Irrelevant and it went about as good as it could have; Rod couldn't stop asking about everyone's ability to get on base in a terrible Brad Pitt impression, Clara wouldn't shut up about how good the Red Sox are, Danny was too emotional over the return of Matt Holiday, Ashley was too distraught over the Dodgers and Liz didn't seem to care at all. In the end we all agreed to these rankings 100% and made a lot of friends a long the way[2]. Every sports news outlet has the same boring rankings so I decided to do whatever I felt like because nothing matters and we're all just wasting time until oblivion. Now as promised, fun with nicknames!
Name Based Puns:
Sean Manaea - " Manaelator "
Manaea has been a bright spot on a very likeable Oakland team, pronounced ma-nye-uh, this play on his last name is very clever.
Shohei Ohtani: " Showtime "
This has been his nickname for a while so I'm glad he went with it for his jersey. Possibly my favorite of the new class, this one is very appropriate for the player than no one can get enough of.
Andrew Triggs: " Triggonometry "
Not many people know Andrew Triggs and that's probably for good reason, he hasn't done much to this point in his career. The last time we saw him pitch was May and he was placed on the 60 day disabled list in June. It is doubtful he will participate in this weekend's festivities but I his nickname game is should be recognized.
Michael Wacha: " Wachamole "
Pronounced like the the noise Fozzy Bear makes, not sure if it is in reference to tha game or dip and missing an accent but either way it's great.
Zach Duke: " Dukie "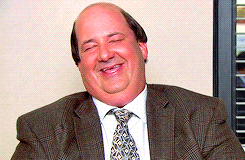 David Dahl: " Baby Dahl "
This one is great because everyone who reads it immediately repeats it trying to hit the intended accent harder.
James McCann: " McCannon "
McCann plays catcher. He ranks third in caught stealings. Extra points for accurate nickname.
Travis d'Arnaud: " Lil' D "
I'll just leave this here.
Creativity?:
Jon Lester: " Lefthander "
This is about as creative as I would have guess Lester is, I love him but he has a personality that could be described as the smell equivalent of wet dog.
Derek Holland: " Last Name "
Third graders everywhere think this is the funniest thing ever.
Shane Bieber: " Not Justin "
Shane will never be as famous as his pop star relative[3], but this shows he's probably funnier and it fills in for the void of Kyle Seager's "Corey's Brother" name from last year.
Josh Phegley: " PTBNL "
Phegley has been traded in the past and while he was not a "Player to be Named Later" in that trade, at the age of 30 and possessing limited skills he knows his worth and is not afraid to wear it for the world to see. With all the conflated egos in pro sports today it is a breath of fresh air when players are a little self deprecating
Should've Gone with your fan nickname:
Kenta Maeda: " Maeken " should've been " King Kenta "
Kenta Maeda made his debut in 2016 the summer after Kendrick Lamar's To Pimp a Butterfly came out. This perfect timing of awesome things led to Maeda being referred to as King Kenta. While MaeKen combines his last and first name it doesn't have the same umph of the other.
Jedd Gyorko: " Jerk-Oh " should've been " Jerk Store "
I am taking credit for this one because as far as I know I was the first to make the correlation then broadcasters started coping. I have no idea why he didn't use it, Jerk Store is exponentially more fun
*Juan Soto: " Juanjo" " should have been " Childish Bambino "
He is 19 and he crushes baseballs, it is the coolest and most appropriate nickname in the game. It invokes both Babe Ruth and Donald Glover, how he didn't go with his fan appointed title is baffling
Doug Fister: " Fist " should have been " Dog Fister "
This one is straight from baseball twitter. NBC's Craig Calcaterra once included a typo in a headline that would have been harmless if Doug's last name had been almost anything other than Fister, this would have been hilarious and possibly vetoed by the league.
Top Tier:
Jarrod Dyson: " Zoombiya "
Dyson is known for his speed and not much else.
Javier Baez: " El Mago "
The previous coolest nickname in baseball is now the second best player's weekend jersey. Javi's magic has been unquestionable this year, he has put on an MVP performance hopefully he will kick up the flair a notch for the Cubs' weekend series against the Reds
Brad Boxberger: " 🎁🍔 "
Dude got emoji's onto his jersey I guarantee there will be at least 5 next year now that players know they can do this. The top spot has to go to the trend setter.
Other Notables:
Ozzie Albies: " Puchi "
Travis Shaw: " Mayor-DDC "
In his days with the Red Sox Shaw was dubbed the Mayor of Ding Dong City by a pretty lame sports commentator, regardless I'm giving him points for technically getting the phrase ding dong onto a jersey
Jaime Garcia: " Jaimito "
Hispanic relatives are best at loving and humbling you at the same time. Carlitos, Joselito, Eduardito there is no name they can't ito. This is representation so authentic he should be retroactively be added into Coco.
Shin-Soo Choo: " 추신수 "
I chose Choo because he's my favorite but I love all the jerseys that display in the players name in their native written language.
James Paxton: " Big Maple "
James Paxton is big, 6'4" 235lbs. James Paxton is also Canadian even though that is up for debate now, I'll allow it.
Sandy Leon: " Noah "
Sandy must be a BIG Juan Gabriel fan
My suggestions for next year:
Corey Kluber: "010010110110110001110101011000100110111101110100"
Kluber in binary would be an awesome way to incorporate his Klubot nickname and I would like to see how all those 1s and 0s fit on the back of a jersey.
Scooter Gennett: "Razor"
Scooter Gennet has been the most valuable scooter since @RazorWorldwide

— Joseph Aguirre (@psylocibin) June 6, 2018
Last Suggestion is for MLB. If their claims of Mike Trout not wanting to help be an ambassador for the sport are true[4] get the cameras and writers talking to people like these guys and Francisco Lindor, they make the game so damn fun.
Trying to find a pitcher who can get Ronald Acuña Jr. out like... pic.twitter.com/FjZZpMLfam

— FOX Sports: Braves (@FOXSportsBraves) August 22, 2018
---