Every week the contributors to The Irrelevant will share the one thing we've been into this week. It can be a movie, a book, a song, an album, some youtube video, a random meme, or twitter user, anything that's been taking up more space in our mind than it should. We want to share this with you because we like sharing things we're into. Also these are perfect things that you can consume over the weekend, so here they are:
Cleveland Indians
I kicked off my weekly baseball column talking about a specific pitch in the historic winning streak of this incredible team and trivialized the streak itself but it is truly insane what they have accomplished. As of this writing 21 wins a row, the second longest streak ever and longest since baseball has evolved into the game we enjoy today. The sport of baseball is not meant for that kind of sustained success. At time when teams are starting to show their wear from the long season Cleveland appears to be just getting started. To say no one saw this coming seems kind of misleading because they took one of the best teams ever to 7 games in the World Series just last year, but no one saw this coming. Partially because of their slow start and partially because they don't have they sexy players the teams like the Dodgers and Nationals have.
Don't let their lack of big name recognition fool you, they are showing they are as talented as any team in the game. Robot Corey Kluber is the best pitcher in the American League. Best shortstop in baseball Francisco Lindor is doing everything he can to replace Jeter as the face of baseball, one that can actually field. Unexpected MVP candidate Jose Ramirez is proving his last season was no fluke. On top of the talent this group of players is so damn likeable I can see a lot of people rooting for them to go far in the playoffs, especially against some of the name brand juggernauts. These guys are making teams look silly throughout this win streak and are going to be real fun to watch and root for deep into October
Google Photos
If you're anything like me, your phone doubles as your camera for practically everything. Small, portable, and frankly, constantly next to you, a phone is just an easy way to record your life through photos and video. If you're also like me, the majority of your phone's memory is likely taken up by said photos. I found myself constantly having to cull my photo collection and try to remember to transfer my photos to my computer so I wouldn't run out of phone memory or lose chunks of my digital photo library if my phone happened to kick the figurative bucket. That is, until a friend told me about Google Photos.
Now, maybe you've known about this app forever and you're thinking, "Whatever, Ashley, we know this, but I guess welcome to the club since you've been living under a rock." But in my defense, when I've asked other friends if they also use this magic app, so many people had no idea such a beautiful thing existed. Which is why I'm sharing it today. The beauty of the Google Photos app is the fact that you can backup an unlimited number of photos for FREE. Yes. It's true. No more deleting photos just so you'll barely have room for that new update. Not that I'm speaking from experience… But, not only can you backup all of your photos and video for free, but you can even allow the app to back them up in the background (if you don't mind using the data).
I've actually been using this app for months, but it honestly saved me this week when my phone suddenly decided to self-destruct. I was ridiculously thankful that I barely lost any pictures thanks to my now online library. So, if you're a photo hog like me, you too can have free, unlimited storage so that you can keep your habit. Hallelujah.
Film Club at The Alamo
Wednesday night, I discovered the magical event that is Film Club at the Alamo Drafthouse. I didn't think I could love this place anymore than I already do, and then they go and do this to me! They really are the best.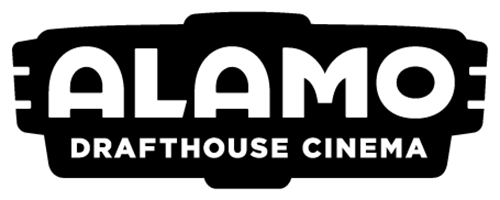 So let me break this down for you. Every wednesday night they air an obscure film that wouldn't normally be screened at the Drafhouse. Prior to the film starting, you get a little booklet that needs to be stamped to keep track of how many screenings you've gone to (so don't forget yours if you have already gotten one!). The booklet is meant to rate the film and keep notes about what you just saw. The best part is after 5 visits, you get an awesome robot pin. After 10 visits, you get 2 free tickets to any screening of your choice and a free bowl of popcorn. After the film, everyone gathers around at the bar to discuss. This weeks film was Bob Byington's Infinity Baby, which is a comedy about babies that don't age, and really that is all you need to know going in. Its really fun watch, and recommend catching it if you can.
I absolutely loved everything about this experience. There were people there who had gone to several screenings prior, so they knew one another from before. It was a wide range of people too which I thought was wonderful. My favorite part of going to watch a film is the discussion afterward. Dissecting what I liked from what I didn't, it's the best! They did mention that this was something all Alamo Drafthouses participated in, and didn't pertain to just El Paso, so go and check this out when you can!